Chesney, Brayden, Nolan, Nate, and I lost our best friend to cancer today
Aly was smart, loyal, and always there for us.  She was the best dog, and she will be missed so much.We got Aly on December 22nd, 2003.  How do I remember this date, you ask?  See, this is not the first time I have lost one of my precious dogs before it was really their time to go
 Skyla was our first dog.  She had a genetic kidney disorder, and we had to put her down because of kidney failure on December 21st, 2003, the 1 year anniversary of our engagement.  I couldn't stand the pain, and Nate and I went to pick out our new puppy the next day.  We named her Aly, half of her predecessor's name spelled backwards.  She was our "baby", and just like Skyla, we took her everywhere with us.  We took her to the lake, camping, on vacation, and spent countless hours with her at the dog park.  She was the only one in the dog park who would come immediately when she was called, and she never wandered beyond 20 feet from our side.  She moved into our first house with us, welcomed Chesney with us, moved to our next house with us, and welcomed our babies home with us.
I know some of you will say that she is just a dog, but she wasn't just a dog to us.  She was part of our family.  She greeted us every time we walked in the door, and slept by our side every night.  She let Brayden and Nolan climb all over her, jump on her, chase her, pull on her hair, her tail, and her ears without ever a complaint.It is going to be hard coming home for a long time.  We will miss you Aly cat.  You were the best.
Aly's first picture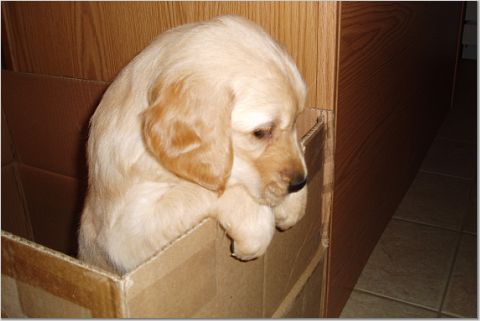 And her last
And some of the great ones inbetween.
My favorite
She was Daddy's girl
And BB loved her so much, this picture was featured on capturecincinnati.com
http://www.capturecincinnati.com/photo/230717
And I haven't gotten a chance to edit this picture, but I wanted to make sure Nolan had a memory of her as well.  It is such a shame that he will never remember what an amazing dog she was, but I hope later in life, this picture will give him a little insight.
Aly cat, have fun running around up there with Skyla.  Don't ever forget how much we love you.